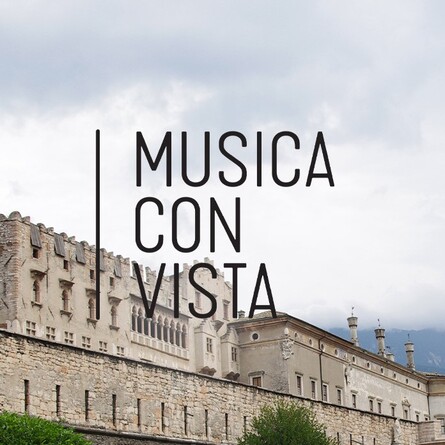 1 September 2021
Castello del Buonconsiglio
Music with a View
Wednesday, September 1 at 18.00 at the Castello del Buonconsiglio, will be held Music with a View, the Festival of Chamber Music in the open air in the most beautiful places in Italy.
A musical journey through the gardens, cloisters and courtyards of historic houses and palaces, an integral part of the identity and cultural heritage of our country. Through numerous concerts throughout Italy, the music of the most representative young ensembles of the international music scene resounds throughout the peninsula and is accompanied by activities of discovery of the territory.
Below is the program performed by QUATUOR MONA (Verena Chen, violin; Charlotte Chahuneau Née le, violin; Arianna Smith, viola; Elia Cohen Weissert, cello):
Wolfgang Amadeus Mozart (1756 – 1791) – Quartet in G major K. 387
Maurice Ravel (1875 – 1937) – Quartet in F Major
For more information, please visit the event website and the Music with a View 2021calendar.