The Venetian villa culture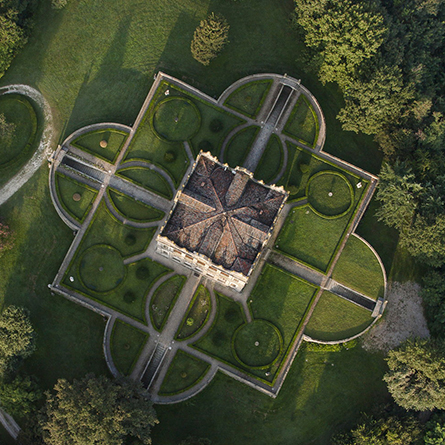 The over 4000 Venetian villas built over the course of four centuries have shaped a unique landscape where aesthetic qualities and land governing practices have reached and harmonious balance.
Due to their flourishing over the course of the centuries when these complexes were built and used, and due to their specific purposes, great number, widespread dissemination, and outstanding architectural and artistic qualities, Venetian villas have been defined an unprecedented phenomenon in the history of western civilization. Their emergence was not a sporadic episode, but the result of an intentional political project that favoured the development of what has been defined the "Venetian villa culture" contributing to the definition of a new image of the Serenissima and to the affirmation of the myth of Venice as the "Ideal Republic", the "New Rome"; a true "territorial system" translating into a "villa landscape" whose value does not reside in a single architecture but in it's being part of a "choral cultural context".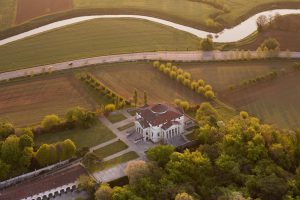 The transformation of the Veneto regional landscape began in 1509, year of the Battle of Agnadello marking the defeat of the Republic of Venice at the hands of the League of Cambrai. That was when the Senate of the Republic decided to reconquer its terraferma land possessions, incentivizing estate investments, land interventions redirecting rivers, ameliorating the old canal networks, creating new waterways, and reclaiming extensive marshland areas. It is within this territorial context equipped with new and renovated infrastructures, that the Venetian villas could flourish while meeting precise functional and aesthetic criteria.
The terraferma region was transformed to accommodate the villas and in turn the villas transformed the landscape. As Giuseppe Mazzotti wrote, Venetian villas "are not simply set in the landscape, they are part of it".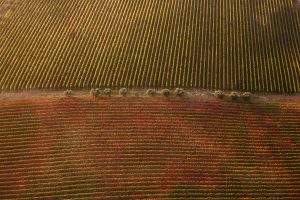 The landscape of the Venetian region is complex not only for the morphology of its territory (with mountainous, hilly, flat and lagoon areas) but also for the overlapping of multiple landscapes, each with its unique history. In the Veneto region, villas (estates comprising a main residence, rural outbuildings and cultivated land) have played (and still play) a structuring role on the areas they occupy impressing significant marks that are still present in today's contemporary landscape. In addition to the main residence, the garden, and the "brolo", other significant elements and functions of the villa include its rural outbuildings, roads, gates, and canals: simple yet important components contributing to the creation of an interconnected system. Over time, some functional structures were moved further away way from the main residence, making space for grander areas occupied by flowerbeds, cedar and lemon tree houses, and especially in the 18th century, statues (produced by the Bonazza and Marinali workshops), fishponds, grottoes and belvedere architectures.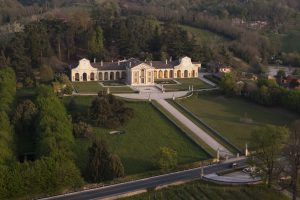 Discover our itineraries dedicated to Venetian villas and gardens.