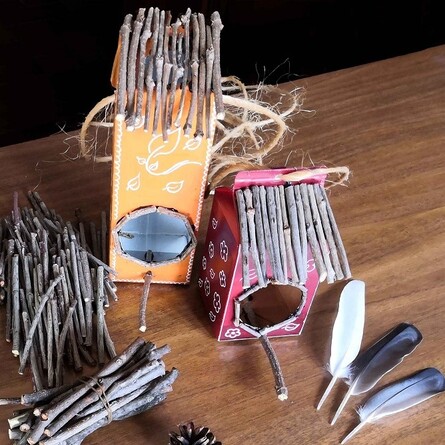 20 June - 31 October 2021
Castello di Pralormo
LET'S LEARN ABOUT THE BIRDS OF THE FOREST
At the Castle of Pralormo, every Sunday until October 31 (except August), there will be a workshop for children"Let's learn to know the birds of the forest".
Starting from the beginning of the avenue of birds, guided by an animator, children will cross the enchanted forest and, admiring small animals carved in wood including different species of birds, they will learn to recognize their chirping and the most common species that can be found in gardens, city parks and beyond. At the end of the walk they will make a feeder for small passerines as a group. At the end of the workshop, each participant will be given a free coloured whistle that will imitate the song of a bird by inserting water inside.
Method of participation:
The workshop lasts about 30 minutes and takes turns in small groups. The activity is guided and is suitable for children aged 5 to 10 years. Reservations are required.
To find out about all the activities promoted by the Castle of Pralormo, consult the programme of events.