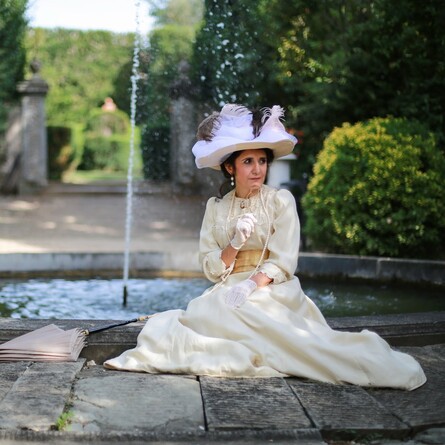 19 September 2021
Villa Reale di Marlia
V HISTORICAL COMMEMORATION AND ATTACK COMPETITION
Sunday, September 19, from 10.00 am at the Villa Reale di Marlia, will be held the fifth edition of the Historical Reenactment and Race of attacks, carriages of the late nineteenth and early twentieth century will compete for restoration, costumes and details in the park of the Villa.
Visiting the Park of Villa Reale is once again the ideal opportunity to make a journey through time, letting themselves be enchanted by the water games, resting under the foliage of the weeping willows and walking around waiting to meet the re-enactors: with their tableaux vivants will recreate the ancient atmospheres and bring back to life the most splendid periods of the past of this unique place, so rich in stories to tell.
To enrich the program of the historical commemoration of September 2021 at Villa Reale, for the first time it will be possible to attend thehistorical attack race. The carriages will parade in the morning from 10:30 am to 11:00 am, then return in the afternoon from 4:00 pm to 6:00 pm.
Reservations are required. For more information see the event link.