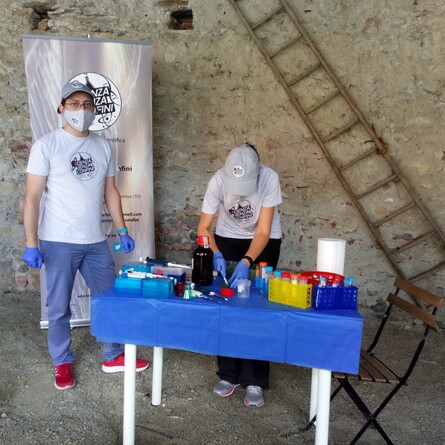 12 September 2021
Castello di Miradolo
"Science in the garden: cells in art"
Sunday, September 12, at 3.00 pm at the Parco e Castello di Miradolo will be held the educational workshop"Cells in art".
The event, organized by theAssociation Science without Borders brings to the Castle of Miradolo aneducational and scientific activity for families with children aged 5-11 years.
In the mobile laboratory of Science Without Borders, children will learn to observe animal and plant tissues under the microscope; taking inspiration from the images of cells, they will be able to propose colourful artistic representations, using plant material collected in the Park and recycled objects, which will be given a new function.
Reservations are required.